Do you need documents notarized in Williamsport, PA? Sharon's Notary, LLC. is your premier choice! Established in 2010, we offer extensive experience and in-depth knowledge of any and all documents you might bring us. Contact us today or stop in to take advantage of our expertise, which includes all of the following: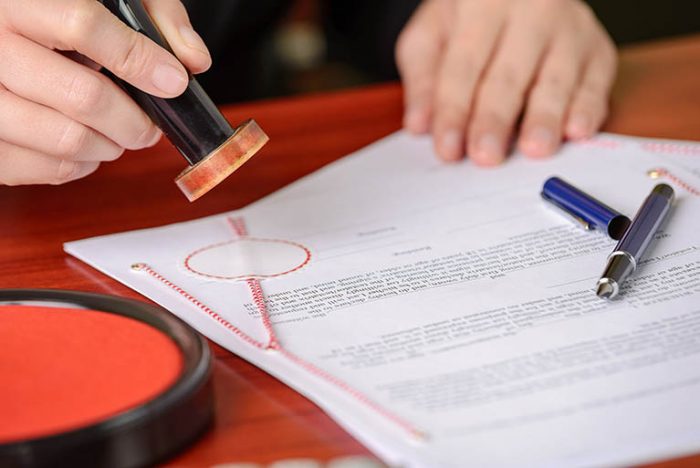 Notary:
We know how important proper documentation is to a successful transaction. Whether you need a notary for personal or business tasks, Sharon's Notary, LLC. is here to assist you. We offer detailed, accurate and timely notary services to ensure a smooth process. We maintain the accreditation, insurance and licensing that provides the protection and peace of mind you deserve. Our staff is ready to walk you through any questions you have and create a personalized experience that exceeds your expectations.
Title transfer:
Transferring ownership of property can feel confusing and complex. Sharon's Notary, LLC. simplifies this process and helps you successfully navigate the documentation required. When you need to buy or sell, reach out to our staff for professional title transfer services that get the job done right.
Fax services:
We get your documentation where it needs to go—clearly, accurately and on time. Don't risk default or missed opportunities due to missing paperwork. We'll help you submit everything you need with expert fax services in Williamsport, PA.
Personal touch:
At Sharon's Notary, LLC., we know our success depends on your success. We take great pride in giving you the best service possible. We are committed to earning your trust by delivering exceptional service that is tailored to your unique needs. Our goal is to develop a lifelong partnership with you as your go-to source for services. We work hard to keep your business and earn your referrals to family and friends.
Call or Stop by Today
Our experienced staff is ready to assist you with professional notary, title and faxing services. To reach your reliable experts, call 570-601-4442 or stop by our office today. We look forward to assisting you with personalized service.